Want ideas for serving delicious vegetarian and vegan meals? We've put together 12 menus highlighting whatever's in season. Bon appetit!
WINTER MENUS
These menus turn hearty winter vegetables into flavorful, comforting meals that'll warm you inside and out.
DATE NIGHT SPECIAL
Lemon Focaccia, Mushroom Garlic Pasta, Crunchy Kale & Cabbage Slaw, and Cookie in a Skillet
The perfect dinner to prepare when you want to make something special for someone special.
COLORFUL COMFORT FOOD
Crisp Chickpeas, Sweet Potatoes with Chili Lentils, Garlicky Kale, and Fudge-y Brownies
Easy enough to pull together at the end of a work day and versatile enough to feed 2 or 20.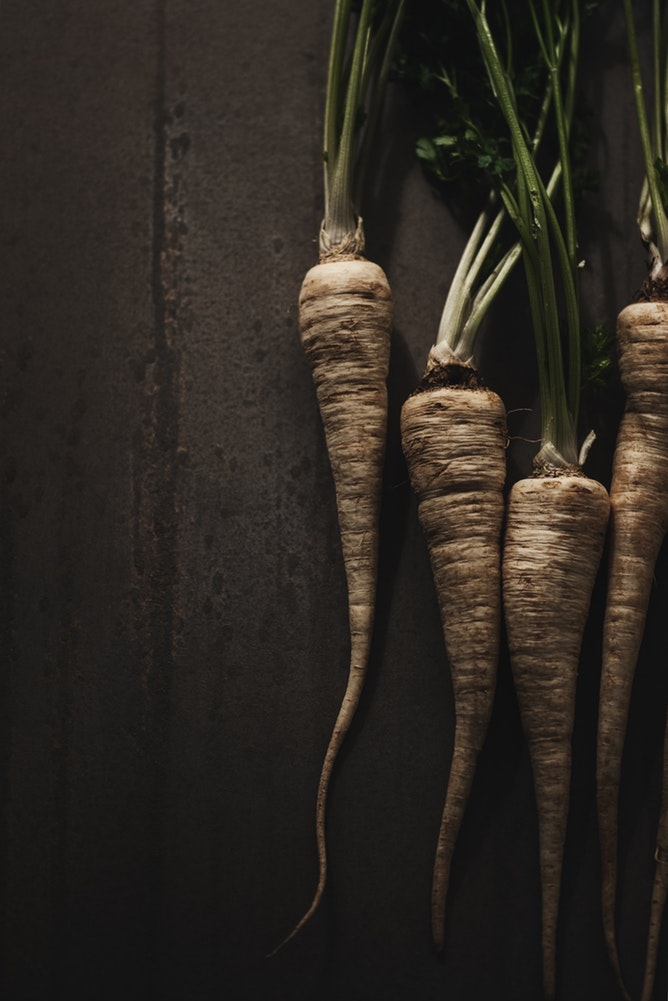 CLASSICS WITH A TWIST
Spinach Artichoke Dip, Creamy Bean Soup, Roasted Parsnips, Decadent Chocolate Cake
When you're looking to make an impression with very little hassle.
Spring Menus
Simple, four-course menus that highlight spring's newest and brightest arrivals.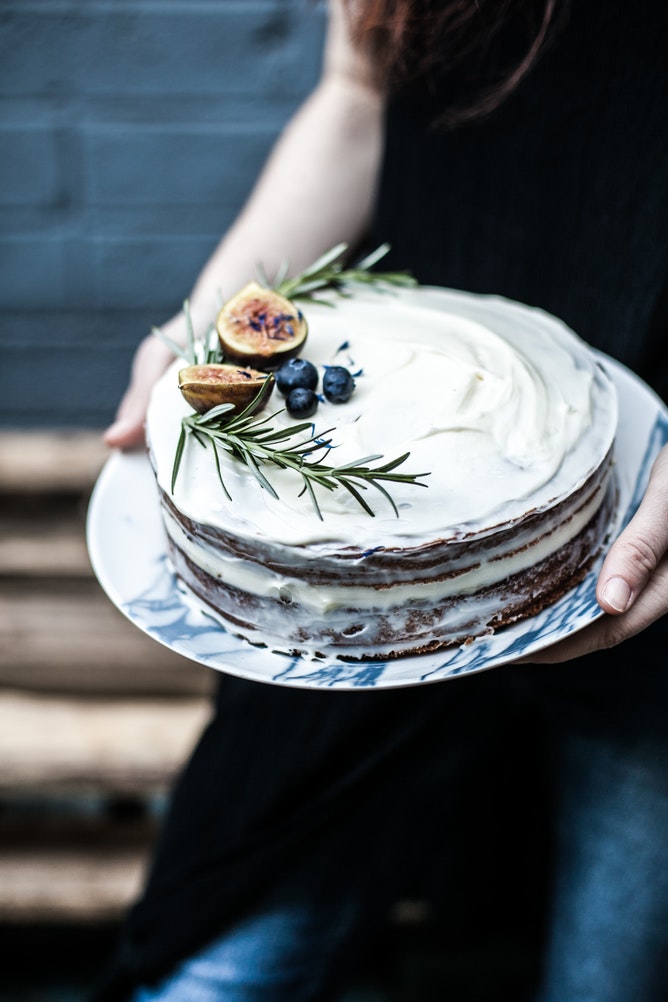 A SPRINGTIME BRUNCH
Fava Bean Dip, Cheddary Tart, Lemon Caper Salad, Gluten-free Carrot Cake
A spring brunch that can just as easily become dinner with friends.
FESTIVE SPRING DINNER MENU
Pea Guacamole, Artichoke Spaghetti, Roasted Asparagus, Crumbly Rhubarb Squares
Colorful and crowd-worthy, especially since each course can be scaled up and prepared in advance.
RAINY DAY COMFORTS
Roasted Cashews, Asparagus Lemon Risotto, Garlic Mushrooms, Strawberry Cheesecake
A few of our zestiest and most popular dishes all in one dinner.
Summer Menus
The warmest time of the year calls for the freshest produce and lightest take on classic fare.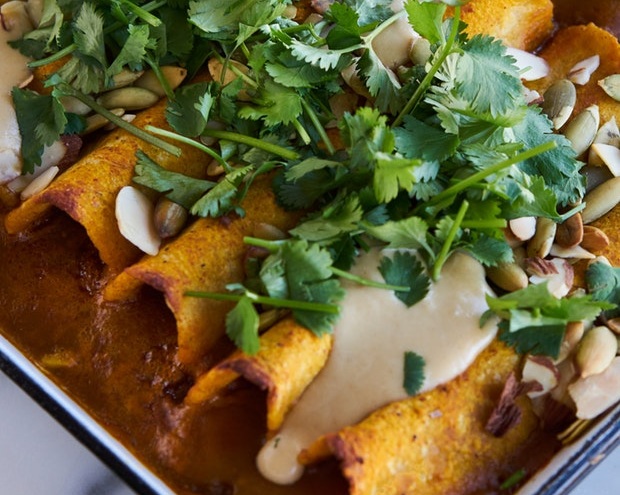 Fiesta vegana
Pea Guacamole, Vegan Enchiladas, Spanish Rice, Coconut Ice Cream with Raspberry Swirl
An easy-to-prepare dinner featuring Mexican-inspired, vegan favorites.
patio picnic
Squash Baba Ganoush, Fresh Falafel, Grilled Corn Salad, Coffee Cake with a Twist
A Mediterranean-inspired menu that adds up to a casual meal al fresco.
pasta night
Zesty Basil Pesto and Pasta, Tomato and Peach Panzanella, Coconut Raspberry Ice Cream
This simple meal was inspired by a trip to a farmer's market.
"A meal should connect us to the joy of living and the wonder of nature."
– Michael Pollan